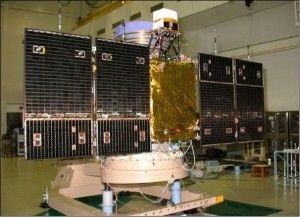 A big (belated) congratulations to CEOS Agency – the Indian Space Research Organisation (ISRO) – on the successful launch of PSLV-C37. 
As stated on ISRO's website, India's Polar Satellite Launch Vehicle, in its thirty ninth flight (PSLV-C37), launched the Cartosat-2 Earth observation satellite along with 103 nano satellites on Wednesday, February 15th. 
Learn more and check out ISRO's awesome launch pictures on the ISRO website.
Learn more about the Cartosat-2 satellite and its high-resolution imagery capabilities via the EO Portal.